PROBLEM SOLVERS, NOT JUST PARTS REPLACERS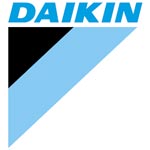 Our technicians are W2 employees & paid hourly to remove any stress of high-pressure sales.  They focus on problems rather than the "pitch".  The outcome is a more honest & transparent service for your family.
HVAC SERVICE YOU CAN TRUST!
We are your local specialist for all types HVAC service. You can rely on Quality Heat & Air to keep your home's heating and cooling systems working as they should!
FAMILY-OWNED & OPERATED
We love being a small, family business & serving the community with pride. You'll get fair prices & guaranteed customer satisfaction on every service offered. We pride ourselves on great communication & arriving on time, every time.
beggs

: We Know Your Pain!

As beggs residents, we know the heat our clients are up against, we deal with it every day! Let our family help your family breeze through the warmest months in the greatest comfort possible.
We Appreciate Our Community
What's the best way to show that appreciation? With involvement in as many community-building and non-profit events as we can handle, we consider ourselves actual members of our hometown, not just a business that services a region of customers.
WE LOOK FORWARD TO SERVING YOU!
Thanks so much for stopping by our website today! Do your home a favor & give us a call to get your air conditioner running in tip-top shape. We appreciate the opportunity to serve you & look forward to answering any questions you may have.
OUR PROMISE
We aren't like everyone else.  Technicians these days get more sales training than technical experience to truly solve problems the first time.  We promise to serve your best interests, not ours.
SAME DAY SERVICE AVAILABLE
Call Your beggs HVAC Experts Today!